Clay Tiles and Pavers Protection and Restoration - Salt Lake City, Park City and the entire Intermountain West region
We are trusted experts throughout the Salt Lake City, Park City and the Intermountain West Region for clay tile and paver restoration and maintenance.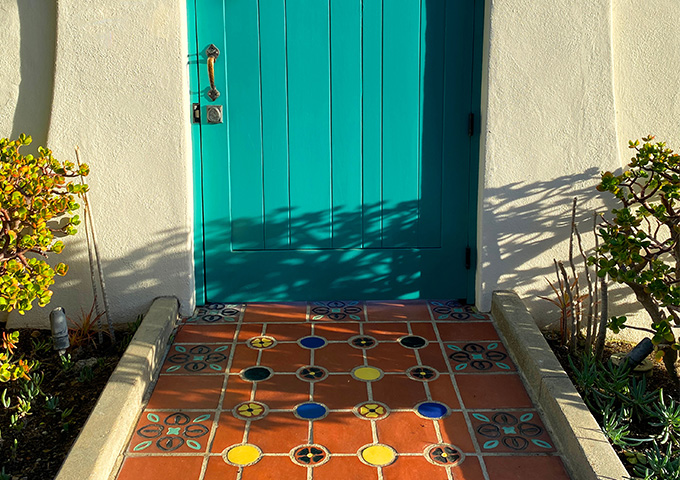 About Clay Tile and Pavers
Clay tile, such as Saltillo, terracotta, and Mexican tiles have been used for centuries. The first clay tile project can be traced back to China in roughly 10,000BC. From there it spread to the Middle East and eventually, around the world. Charleston, West Virginia installed the first clay paver street in the US back in 1870.
---
Clay tile and pavers are very versatile and can be used in numerous ways inside and out. They can be used indoors as flooring or as decorative tile installations, or entryways. Outdoors, clay tile and pavers can be used as roofing, patios, pool surrounds, patios and more.
---
Made from clay, shale and sand, they are considered to be an eco-friendly material.
Pavers can also be made from brick or concrete. Brick or concrete pavers, can transform a basic driveway or walkway into an elegant focal point to enhance the entire look of your property and give the landscape an artistic shape and definition.
Clay tiles and pavers can be restored to like new —or better —for a fraction of the cost of replacement. 
Many floors and surfaces that appear to be in very poor condition just need a good heavy-duty cleaning to remove dirt, grime, and other contaminants that have become embedded in the existing sealer. We use professional cleaning solutions and equipment to safely and effectively strip the tiles, creating a clean canvas free of dirt, scuff marks, and scratches.
Clay tiles may benefit from a little extra protection to inhibit stains. We can treat your clay tiles and pavers with premium quality solutions appropriate for the type of material…
After your tile is completely cleaned, we will apply a sealer to protect and enhance the natural beauty of your floor or surface. We can achieve different looks with the type or amount of sealer we use, depending your preference.
Clay tiles and pavers in outdoor projects can be susceptible to algae formation. Sealing those projects can help to deter algae. For indoor projects, sealing is recommended to help prevent staining. Clay tiles are porous and susceptible to staining. Your clay tiles will be easier to keep clean with periodic professional deep cleaning services, using non-acidic, highly effective cleaning solutions. Once your clay tile is cleaned and restored, Stone and Surface Specialists  recommends you have us seal it to enhance its stain resistance. Sealing represents an inexpensive, preventive measure against stain damage because it buys you time to wipe up spills before they become stains.
Sealers can do a couple of things for clay tiles and pavers. Some sealers can enhance or change the color of your clay tiles and pavers while other sealers go on and remain clear. It is best to discuss your options for your particular project with your Stone and Surface Specialists  technician.